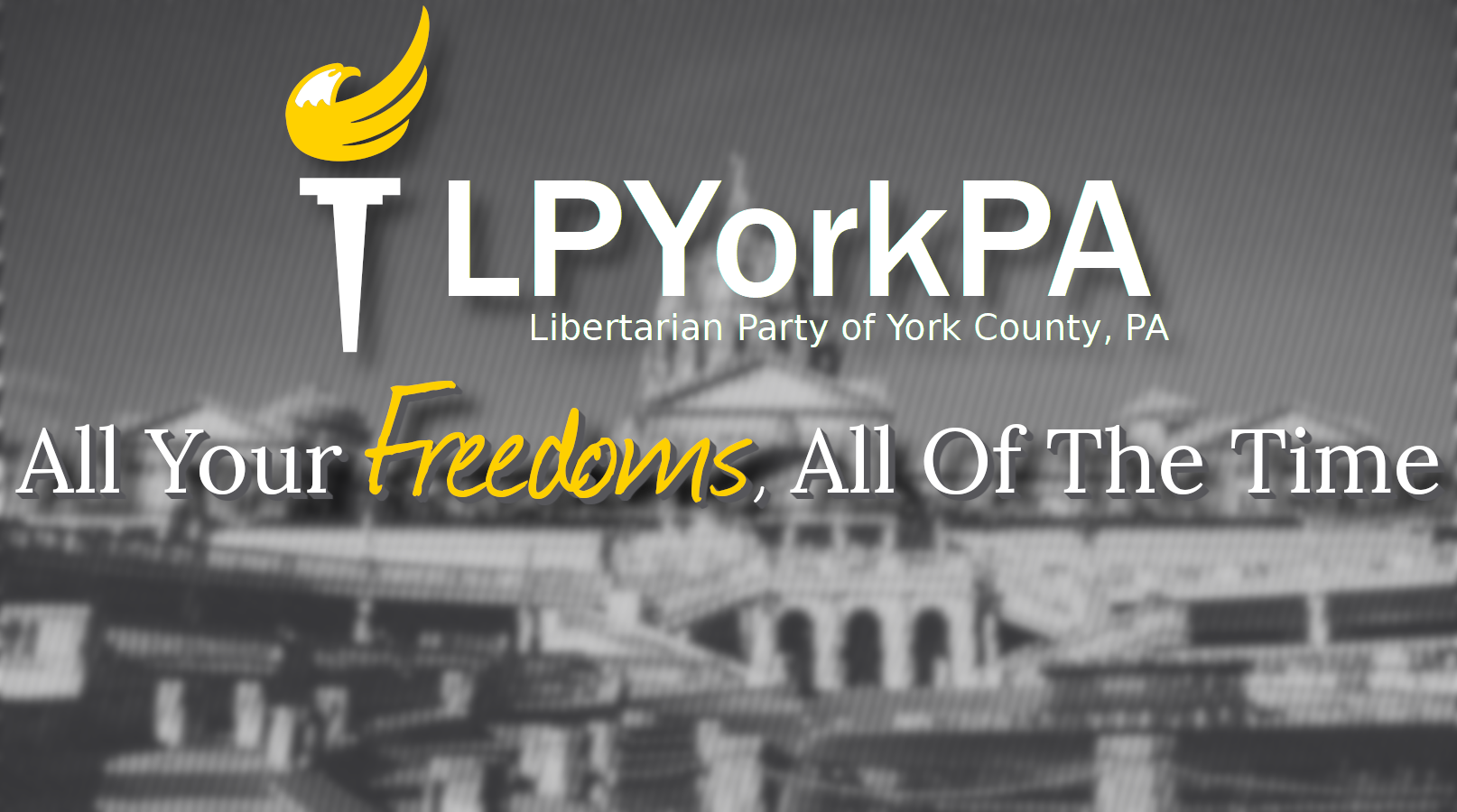 The Libertarian Party of York County
The Libertarian Party is committed to America's heritage of freedom: individual liberty and personal responsibility, a free-market economy of abundance and prosperity, a foreign policy of non-intervention, peace and free trade.
Libertarians are practical. We know that we can't make the world perfect. But, it can be better. The Libertarian Party is the only political party that respects your rights as a unique and competent individual. We want a system that allows all people to choose what they want from life — that lets us live, work, play, and dream our own way.
Common Sense On The Issues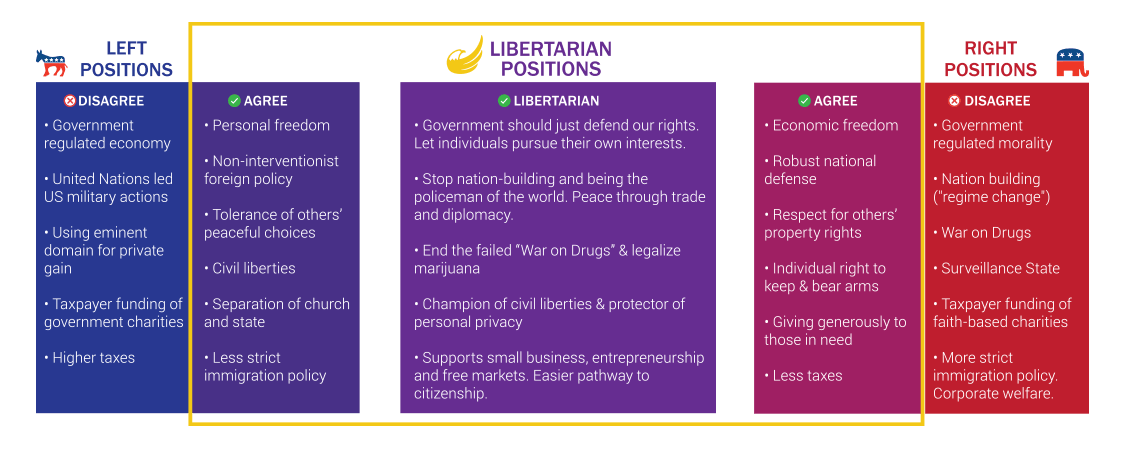 Liberty Begins Here
Are you a Libertarian?
Are you unsure of your political affiliation? Do you believe you are a Libertarian? Are you sick of the broken political system and duopoly? Find out where you fall in the political realm by taking the World's Smallest Political Quiz.
Most people believe in individual freedom and personal responsibility. Yet many are surprised that their views are not shared or represented by the political parties. But there is a party for you, fighting for all of your rights and freedoms, all of the time.
Get in Touch
Interested in learning more about the Libertarian Party? Want to join the LPYorkPA? Do you want to advance freedom in our local communities, state, and nation? Contact us!